America's Only Rock 'n' Role Playing Magazine
Tabletop roleplaying game content in the spirit of vintage rock magazines like Creem, Hit Parader, and Circus.
Adventures, settings, monsters, and loot inspired by gamer-loved classic rock bands like Blue Öyster Cult, Rush, and Black Sabbath.
Articles on the intersection of rock music and RPGs.
Profiles of newer bands directly influenced by Appendix N source material and the musicians' gaming experience.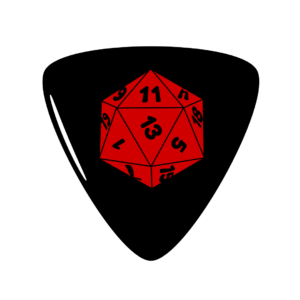 The first issue of the Critical Hit Parader zine was successfully crowdfunded February 2023. If you missed out on the Kickstarter, printed copies are coming soon to the Goodman Games online store.